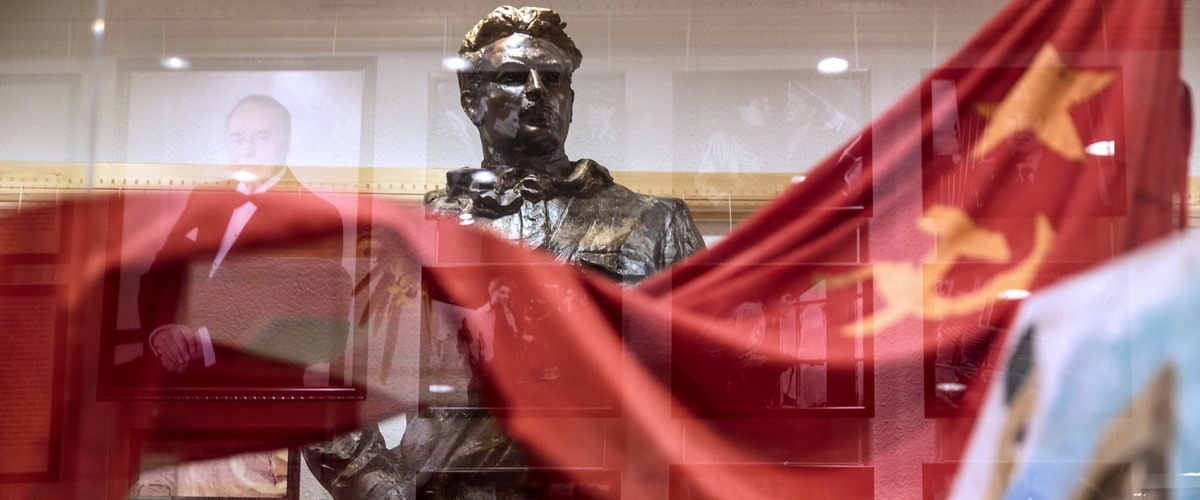 Memorial Museum to Hero Mihajlo
The museum dedicated to the national hero of Azerbaijan, Mehdi Huzejnad – Mihajlo, is housed in an old school in the town of Šempas. Mihajlo was born in 1918 in Baku next to the Black Sea, and he studied painting and linguistics at St Petersburg University. World War II interrupted his studies; as a fighter in the Red Army he was wounded and captured during the Battle of Stalingrad. To escape captivity, he joined the Turkestan Legion and, as its soldier, arrived to Trieste. He immediately made contact with the partisans and joined them in the beginning of February 1944. He knew how the German Army was organised, and spoke its language, so he became a very successful saboteur and a price was soon put on his head. He died in the village of Vitovlje in late 1944 and is buried in the town of Čepovan. The museum exhibits his paintings from his youth, and photographs, his military equipment, and numerous objects that people bring from Azerbaijan when visiting the museum.
For a tour please make an appointment by telephone.
Tel:+386 (0)41 88 94 32
Mirica Kragelj