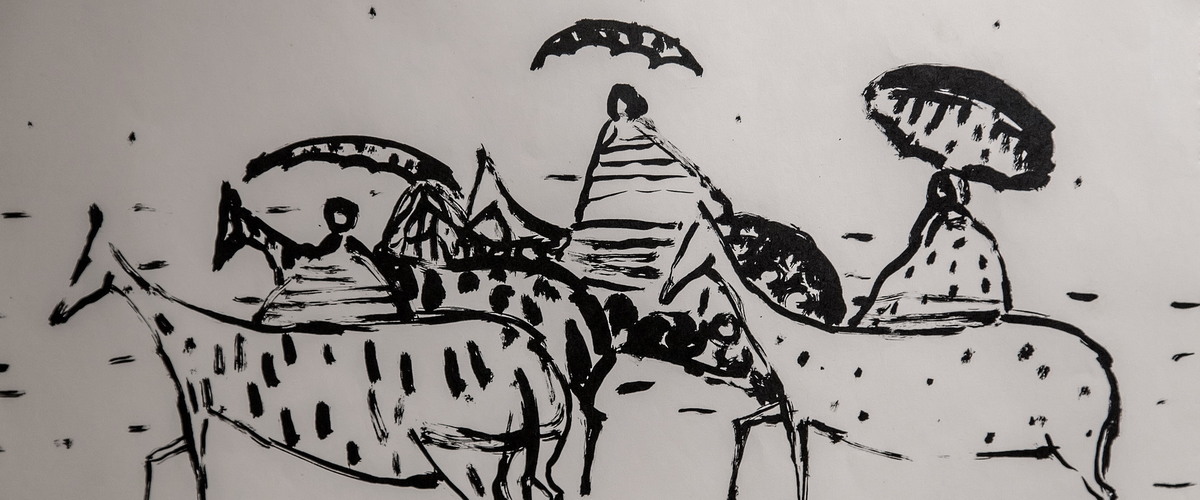 Zoran Mušič Gallery
The gallery displays 134 graphic prints by Zoran Mušič, which were donated by the artist in 1991 to the then municipality of Nova Gorica and to the Regional Museum Goriški muzej for safekeeping. The graphics were created between 1949 and 1984. The exhibition begins with images of the Dalmatian and Siennese landscape and the well-known scenes with horses. It continues with the cycle of Dalmatian landscape, in which he came closest to abstraction. The lagoon near Chioggia is depicted with its typical fishing nets, as is Venice in the cycle "Canale della Guidecca". In addition to the series of vegetal motifs, his depictions of rocky landscapes are also on display; these were inspired by the Dolomites and the Fontainebleau forest. The collection also presents works from the dramatic cycle "We Are Not the Last" (Nismo poslednji) that Mušič developed based on his torturous experience at a Nazi camp and which grew into a general condemnation of the destruction of human life.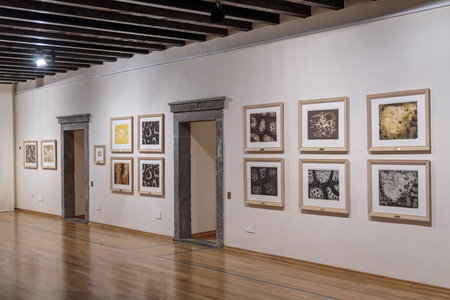 Anton Zoran Mušič was born in Bukovica near Gorizia on 12 February 1909. During World War I, when he was still a child, he went with his family to the regions of Koroška and Štajerska as a refugee. He finished his schooling at the College of Education in Maribor in 1928 and enrolled in the Academy of Fine Arts in Zagreb. In 1934, he graduated under the mentorship of Professor Ljubo Babić. In the following year, he visited Spain for a few months, which was where Professor Babić sent his students, and he copied many works of Goya in the Prado Museum in Madrid. Between 1934 and 1940 he often travelled to Dalmatia, which had a great impact on his artistic development. In 1937, he became a member of Klub neodvisnih slovenskih umetnikov / Club of Freelance Slovenian Artists. He was also a member of the Maribor fine artists' club called Brazda. In 1944, he moved to Venice where he met the Ferrarese painter Filippo de Pisis and his circle. That same year, he was deported to the Dachau concentration camp, where he created a series of shocking drawings, from which he developed a cycle of oil paintings and graphics in the Seventies entitled "We Are Not the Last".
After World War II, Mušič lived in either Venice or Paris; in the latter he worked under the auspices of Galerie de France after 1953 and belonged to the group École de Paris. He exhibited his works all over the world and received high praise and international awards. Zoran Mušič died in Venice on 25 May 2005. With his rich oeuvre he made a name for himself already during his lifetime as one of the most important post-war creators of modern art, who drew his inspiration from various milieus, cultures and people, and who depicted the total fragility and beauty of life through purified, refined drawing.