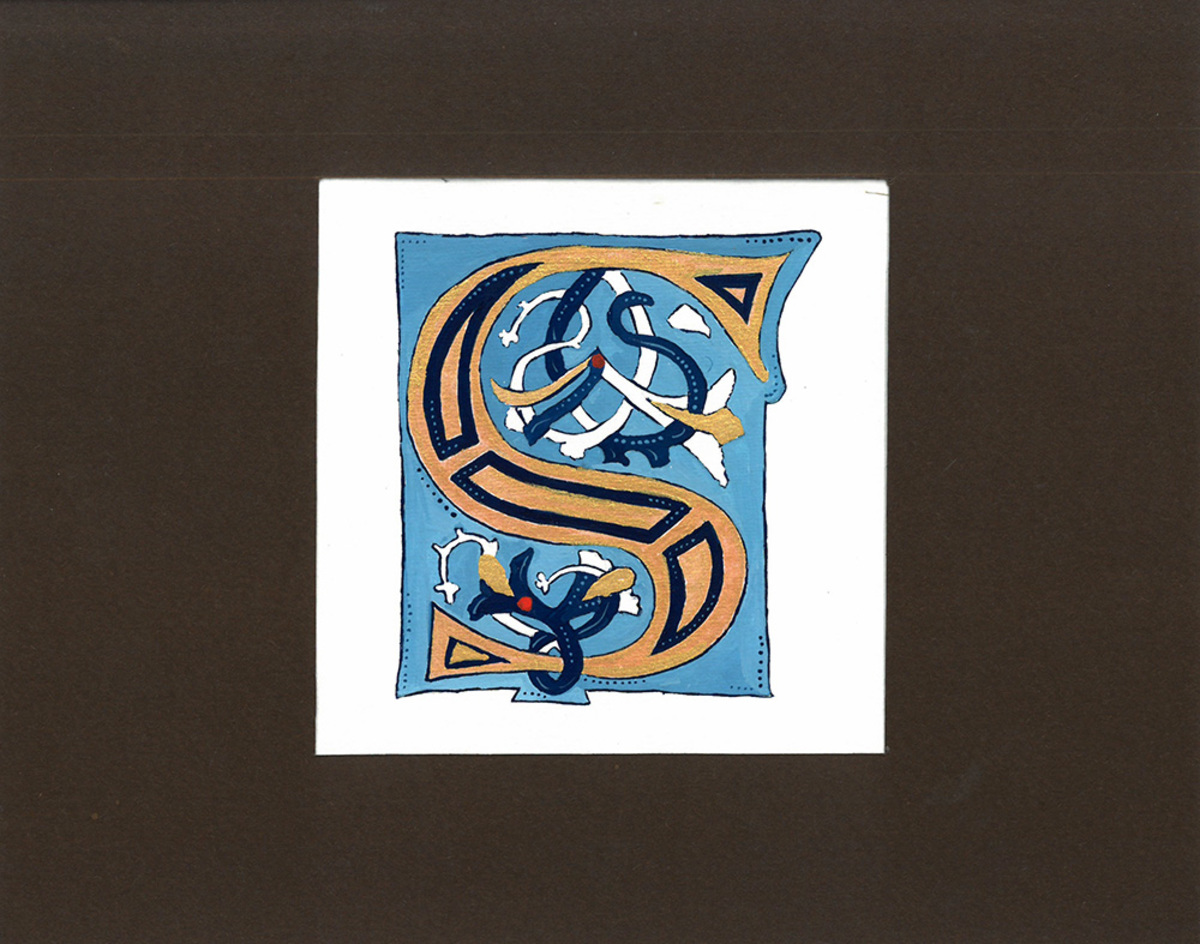 Calligraphy
Calligraphy is a genre of visual art that deals with the abstract design of lettering.
In cooperation with the society Društvo UNITRI Nova Gorica, Vanja Žbona Fabrizio (mentor of the calligraphy class at UNITRI Nova Gorica), and the Škrabec Library of the Franciscan Monastery Kostanjevica, we presented calligraphy during Tuesday Nights at the Museum.
On this occasion, we have prepared an exhibition entitled Calligraphy, which displays examples of calligraphic texts. Displayed alongside the texts created by Vanja Žbona Fabrizio and female members of Društvo Unitri are select examples housed by the Škrabec Library.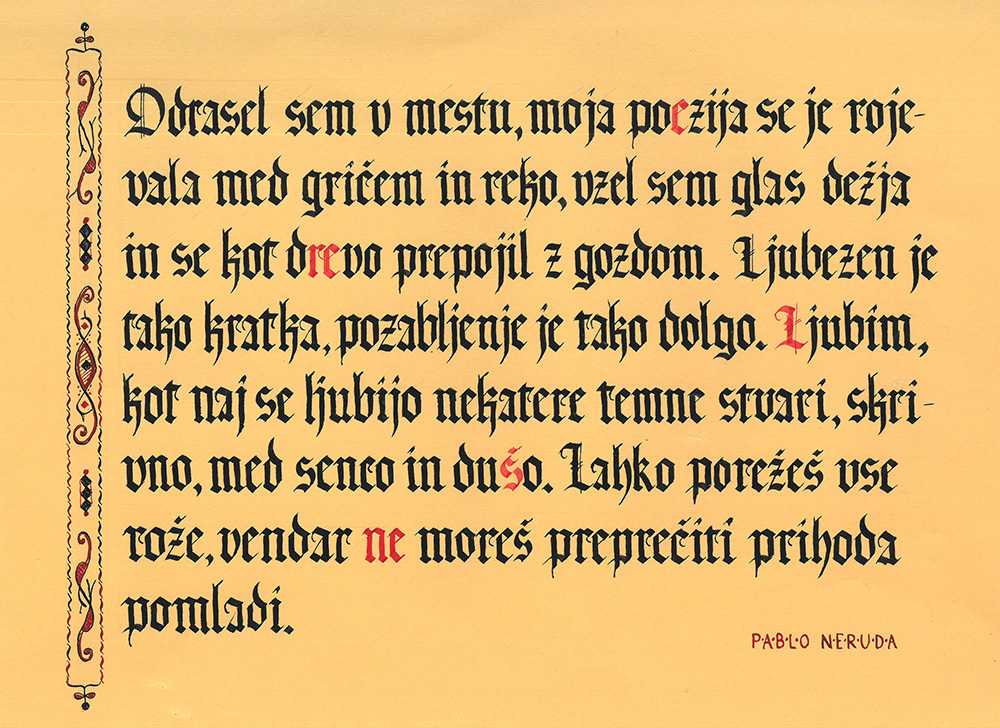 The author of the texts is Nadja Miška.
Location: Kromberk Castle
From: 30 Oct 2018
Till: 7 Nov 2018