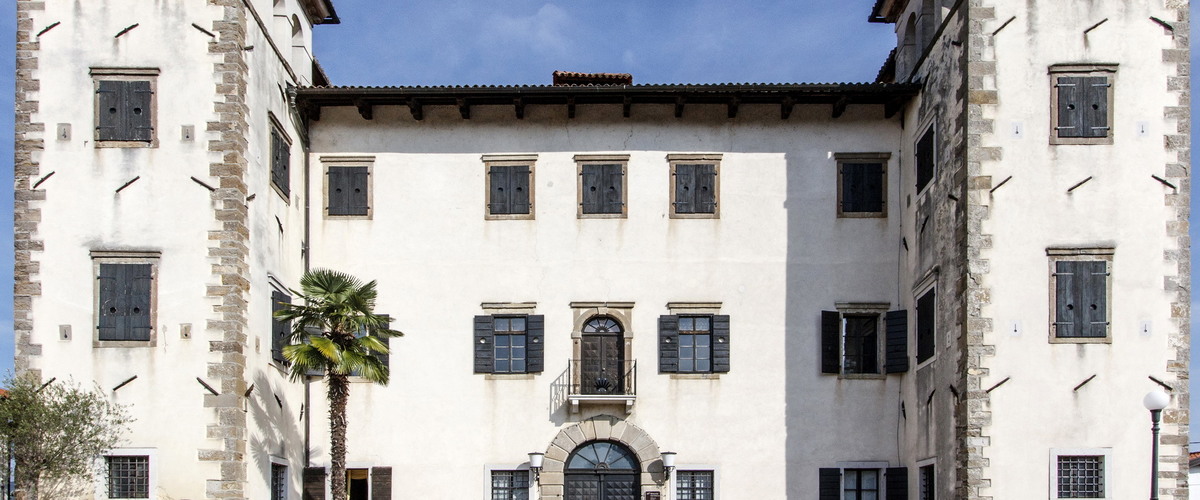 Remote Unit: Dobrovo
The remote unit of the Regional Museum Goriški muzej, the Zoran Mušič Gallery – Museum Collection Dobrovo, celebrated its 20th anniversary of operation in 2011. At first, Goriški muzej built it around 134 graphics by painter Zoran Mušič, a world-famous painter, who had donated this priceless graphics collection to the then Municipality of Nova Gorica before Slovenia's attainment of independence. It soon became clear that the Museum Collection was lacking a historical presentation of its former aristocratic owners. Based on collection and research activities, a permanent collection was opened on 12 June 1998 entitled Castle Collection in Dobrovo – An Attempt at Reconstruction, which was set up on the 1st floor after a renovation.
The Museum Collection employs two curators who collect, record and study material, especially material relating to the history, ethnology and art history of Goriška brda, and occasionally of the entire Primorska region.
A comprehensive digital photo library is being created within the scope of field work for the purpose of documenting the past of the villages of Brda. The curators invite you to share your photographic and documentary material relating to the topic of the museum collections, to the noble family of Goriška brda and of the Goriška region, to the inhabitants of Brda and their way of life and work, and to figures from the past and events that have left a mark on the area's history. Based on the owner's wishes, we can simply scan the material, photograph it or take possession of it.